Welcome To ProClean Hood Cleaning – Kitchen Exhaust Cleaners. Kitchen Hood Cleaners Serving Upland California.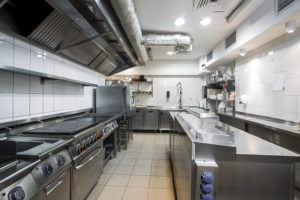 As a proud member of International Kitchen Exhaust Cleaning Association, IKECA, ProClean Hood Cleaning Upland provides vent hood and duct cleaning for commercial kitchen exhaust systems. Our teams of certified technicians perform restaurant hood cleaning, power washing hood cleaning, and grease removal, at the right cost.
International Kitchen Exhaust Cleaning Association, IKECA is a nationally recognized organization. IKECA provides hood cleaning training and certifies its members to do the best hood cleaning by employing and newest methods in restaurant hood cleaning and all related services. Rely on our fully trained Hood Cleaning Upland technicians in Redlands, San Bernardino County, Orange County, and Riverside County, to see that your system is sparkling clean and IKECA safe, inside and out.
Our Hood Cleaning Upland Services Are All ANSI/IKECA C 10 Compliant!
The American National Standards Institute (ANSI) oversees the creation, promulgation and use of thousands of norms and guidelines that directly impact businesses in nearly every sector.
ProClean Hood Cleaning – Kitchen Exhaust Cleaners
1820 W Arrow Route #17
Upland, CA 91786
(909) 264-1440